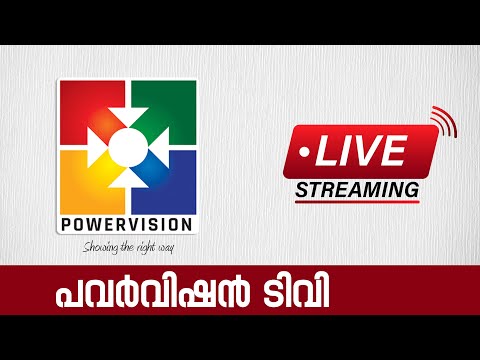 About Powervision Live Tv Channel
Powervision is a Malayalam Christian TV Channel with its Studio Complex and play-out station at Tiruvalla, Kerala State. Powervision Channel is unique for Christian Devotional Variety Programs.
Powervision is a channel with a vision to inspire and motivate people into a higher standard of life, spirituality, moral values, and empowering the poor and downtrodden. We are giving utmost importance to ethical and moral values, which are a prime focus behind every program and show aired on the channel. The channel also offers a bouquet of entertainment and infotainment shows, focusing on music, family, women and children, health, spirituality, and religion, among many others, making it relevant for all age groups and people from all walks of life.
The company's mission is, "Communicating the message of God's love, compassion and mercy through the Lord Jesus Christ to the nations by sharing the Word of God, Presenting Biblically sound, culturally appropriate and attractive programs to improve the character of people and quality of life of our nation through mass media."
About Powervision TV

1

Launch Date

6 February 2006

2

Slogan

Showing the Right Way

3

Country

India

4

Language

Malayalam

5

Website