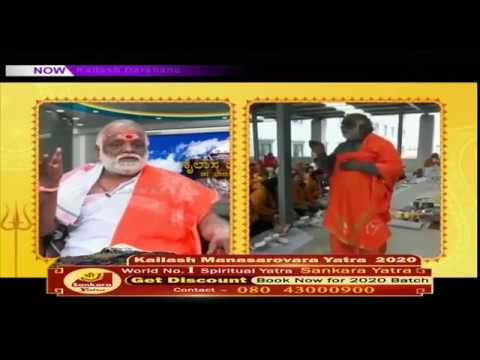 About Sri Sankara Kannada TV.
Sri Sankara TV is a national multilingual spiritual channel launched on 21 December 2008 owned and operated by M/S Kamadhenu Telefilms Private Limited. Since its inception in 2008, it has broadcast programs depicting and promoting Indian culture and traditions.
The channel programming includes programs on Hindu Religion, Bhajans, and religious discourses.
Sri Sankara Tv is a multi-lingual spiritual channel, broadcasting programs that uphold Hindu culture and traditions.
It aims to provide holistic entertainment to its audience through spiritual content and socially.
About Sri Sankara TV
1
Launch Date
21 December 2008
2
Owned by
Kamadhenu Telefilms Private Limited
3
Country
India
4
Language
Kannada
5
Website
www.srisankaratv.com
Watch more Live TV and other Channels only on
Mrlivetv.com